Relay for Life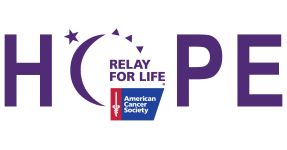 1 in 3 people in the U.S. will be diagnosed with cancer in their lifetime. One of those people could be you or someone you love. That's why we Relay. When you join a Relay For Life event, you're helping the American Cancer Society fund groundbreaking research, crucial patient care programs, and education and prevention information. When you Relay, you help save lives.

The money raised through Relay For Life events helps realize the American Cancer Society's mission to save lives, celebrate life, and lead the fight for a world without cancer.

Donations are used to fund life-saving cancer research, patient support services, prevention and education information, and detection and treatment programs.
---